Contact us by email using the form below or you can call us on 01481 730808.
Want to meet and discuss your project?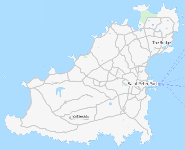 If you are based in Guernsey and would like to meet with us, please get in touch with us to arrange a convenient time.
Web Design, Development and Hosting agency in Guernsey.
Use slow Post
Enrapture Limited
PO Box 331
St Peter Port
,
Guernsey

Tel: 01481 730808
Email: talk[@]enrapture.gg
Registered number: 50810