We're going overseas
That's right. We're taking a small team to Jersey for the Fintech Hackathon. Not too sure if we'll get anything built there but we certainly have enough enthusiasm to try. If you're going to be there… come say "Hi".
---
Getting ready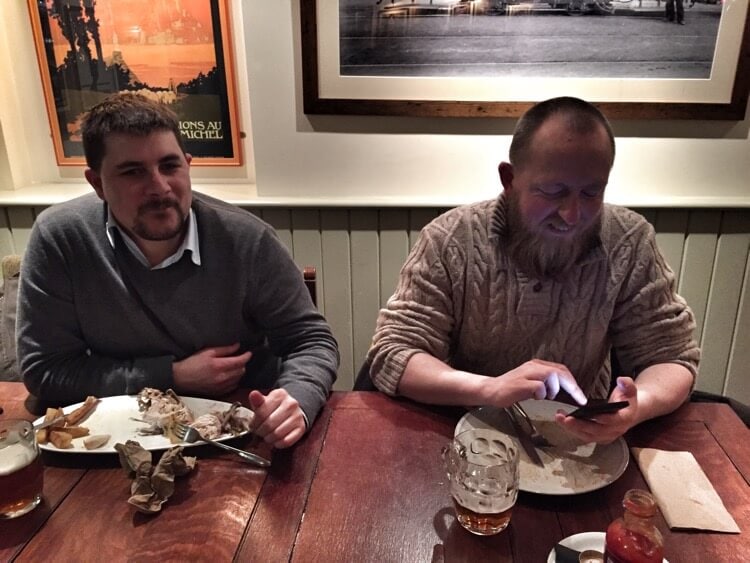 Aidy and Ian feeding themselves up whilst Shane sorts out the blog uploads from behind the camera.
---
First beer of the day… Well… Hot chocolate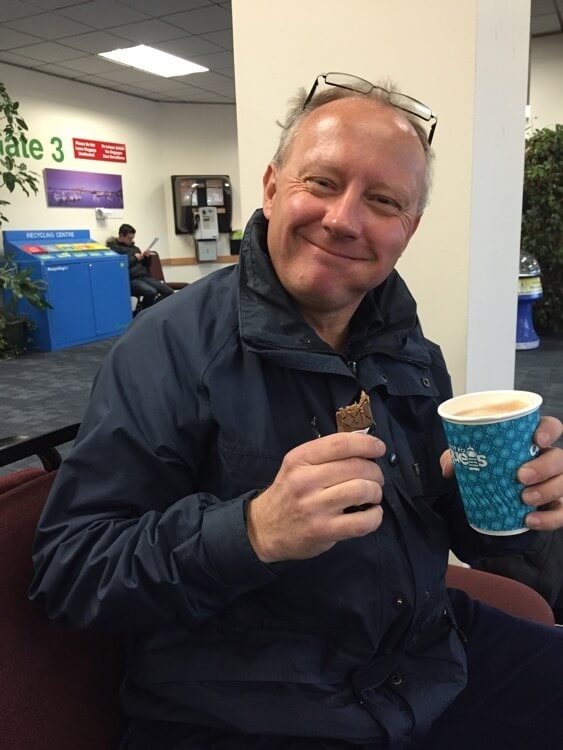 ---
Shane has his code face on. 🙂
Shane is thinking hackathon, on the boat to jersey, but should I get him a beer or a coffee?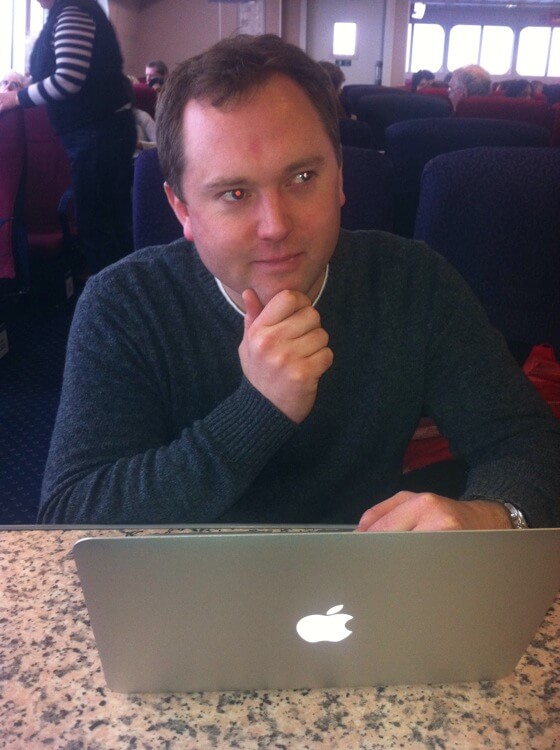 ---
Harry
Harry the Hacker Bear is on his way to the hackathon in Jersey.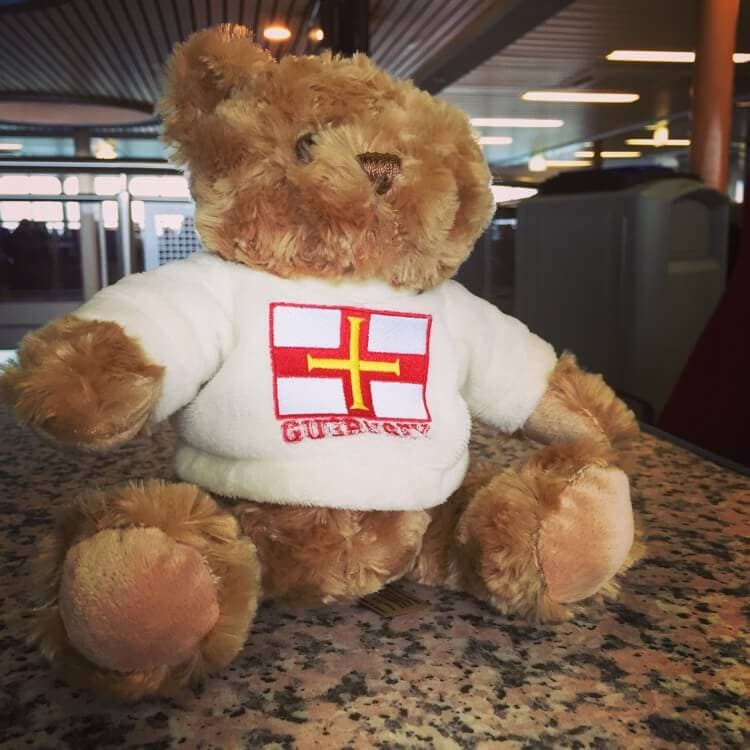 ---
Team member 3
Chris (member 4 of our 6 man team) meets Harry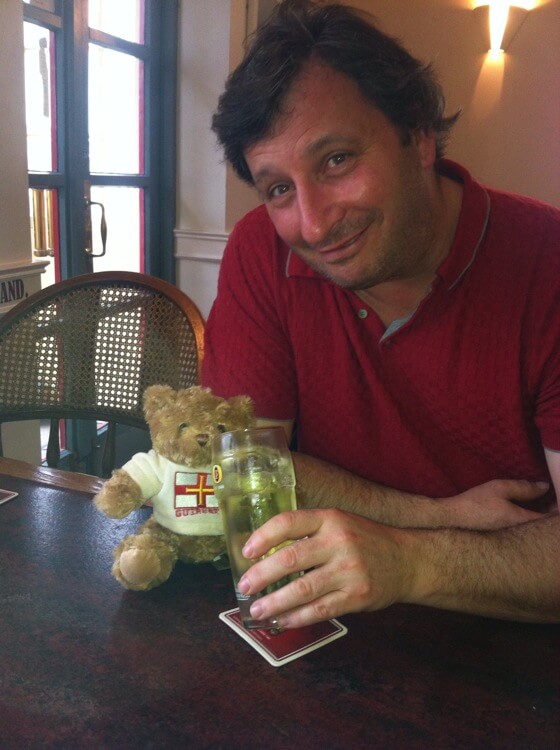 ---
Planning before the start gun

---
30 mins to go before the start of hackathon 2015
Rehydration to get the brains flowing.
Start of hackathon 2015 in 30 mins.
We have out team meeting so know what we are building.

Can you spot which team member is missing?  We left Harry hacker bear guarding our room.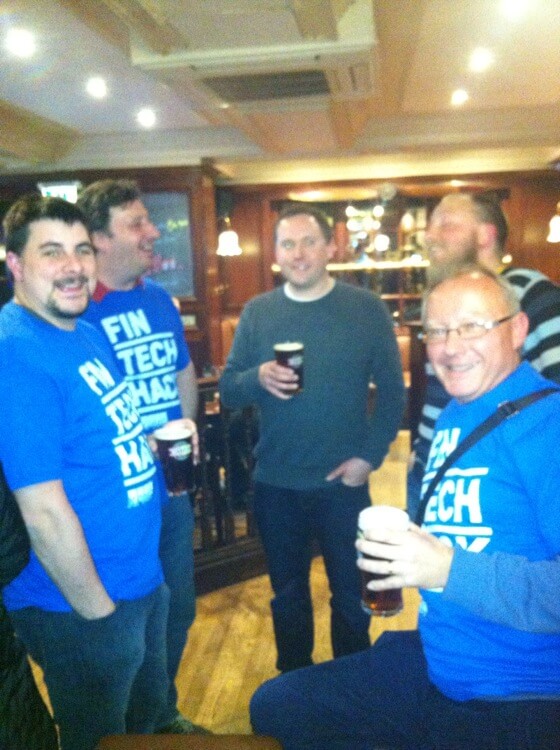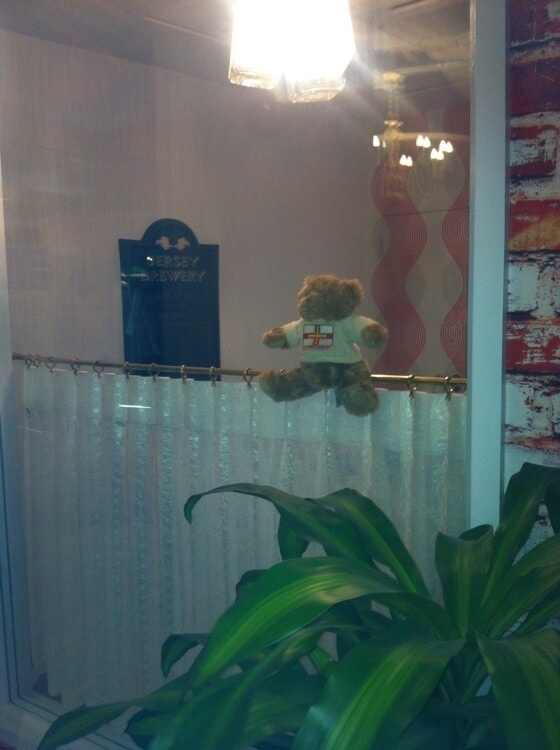 ---
Good turn out 2 mins b4 the start
Let's get coding;-)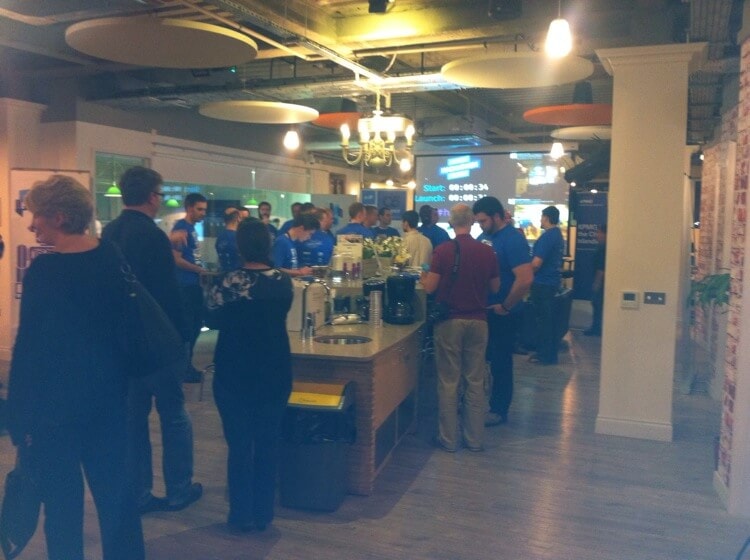 ---
Adjudicator pops in to welcome the guernsey dataisland team.
Thanks Vicki for popping in to welcome us.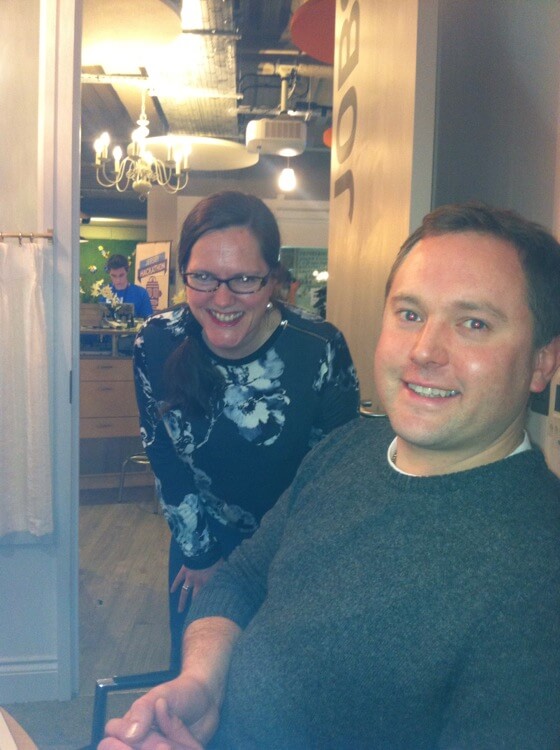 ---
Foooood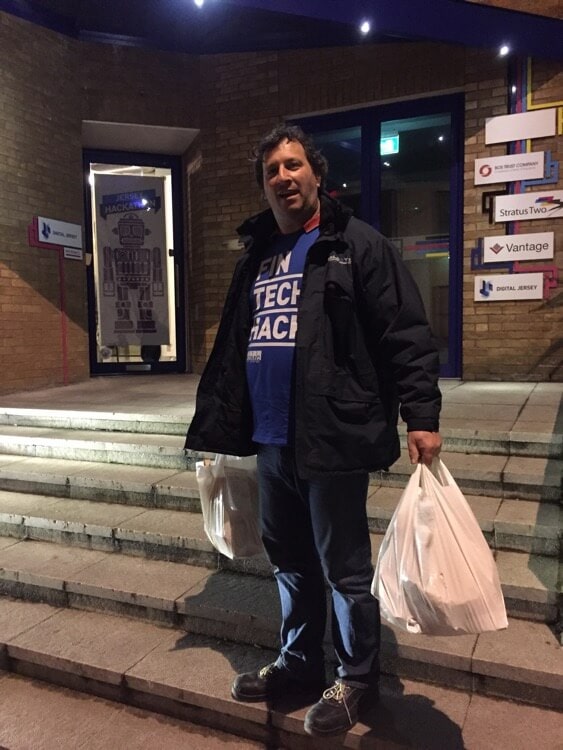 ---
Curry time 🙂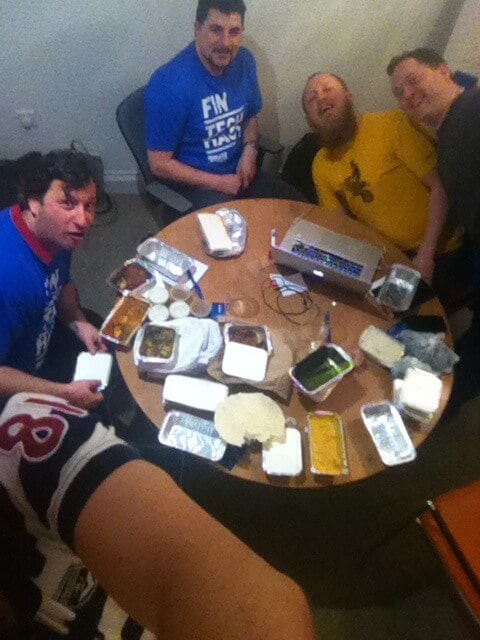 ---
23.30 curry finished back to work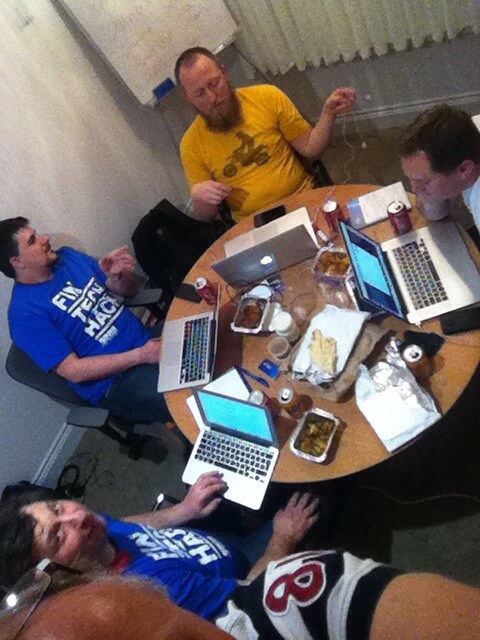 ---
Chris learning new skills
Chris has never used a mac before tonight.
Looking good mate.  I'll soon give you the windows 8 laptop back.
Midnight Friday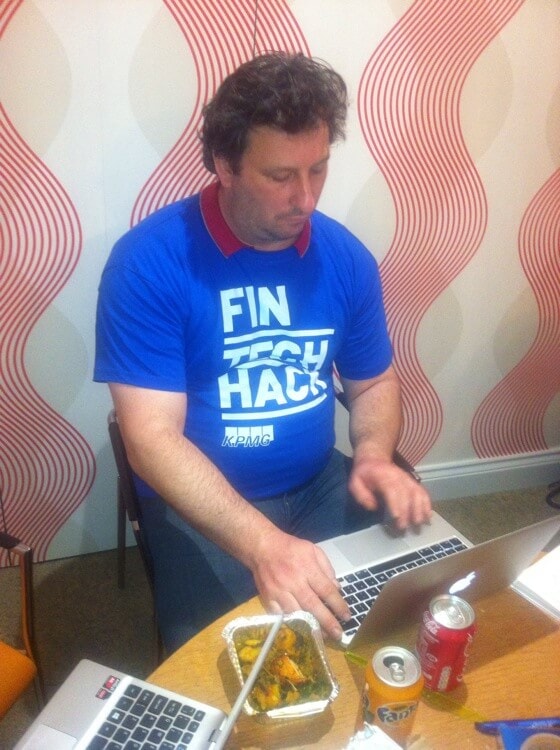 ---
Good morning… We're off to bed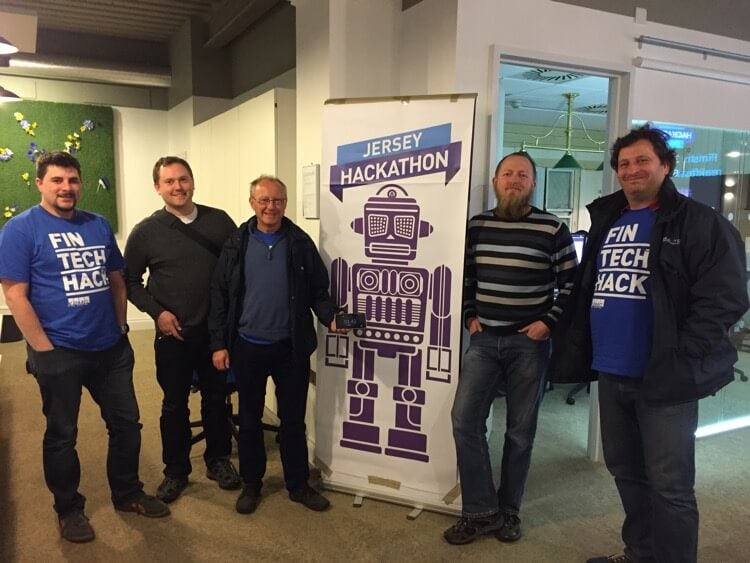 ---
Back at the coal face
All refreshed and ready for a very productive day.
Let's get building a community website based around Fintech.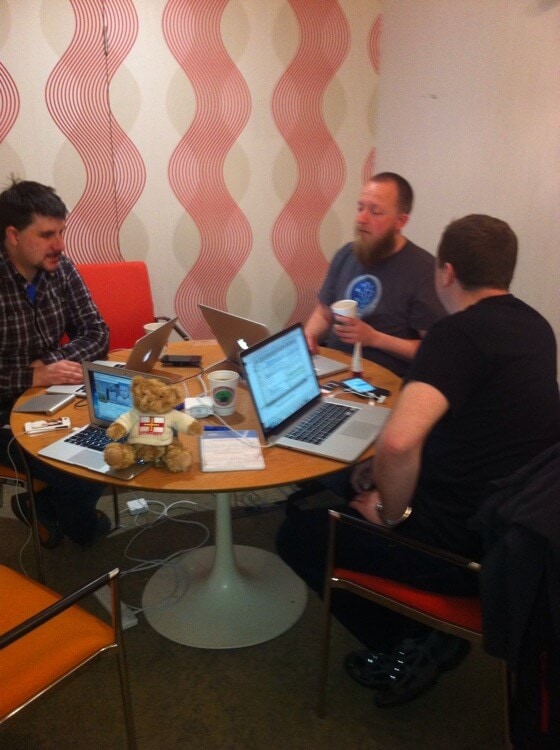 ---
Fintechci has hit the media.
Islandfm has posted our Facebook posts, thanks.
Just been interviewed by tv.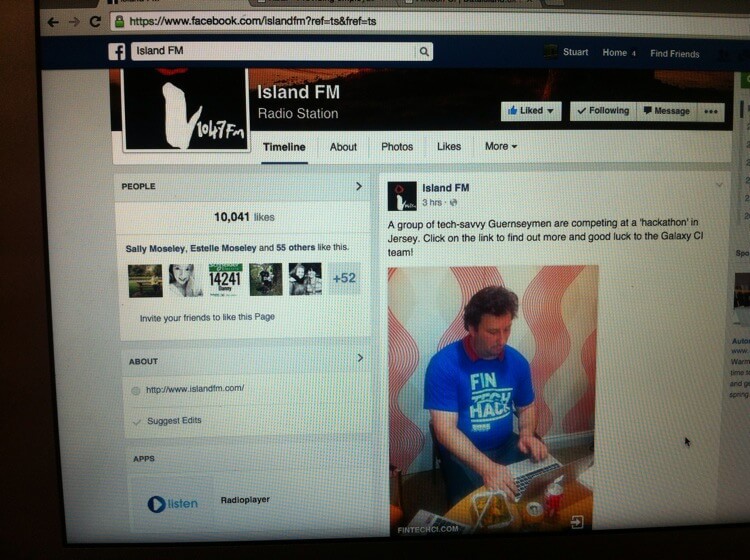 ---
Gary burgess interview
Gary Burgess was interested why a team from guernsey attends a Jersey hackathon, it's fun however I likened it to the Tech equivalent of the Muratti, so let's hope the under 18 guernsey Muratti team beat jersey today and like us hope to come away with the trophy.
---
Stu grabs some of last nights pizza for lunch
Yum yum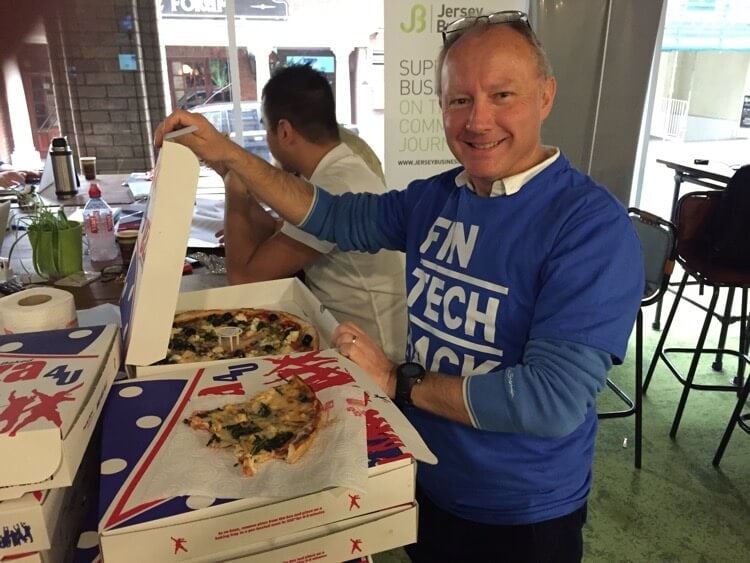 ---
At the pub with our new Brazillian friends
We all needed to get away from our laptops for a bit. Obvious choice was the pub. Cheers!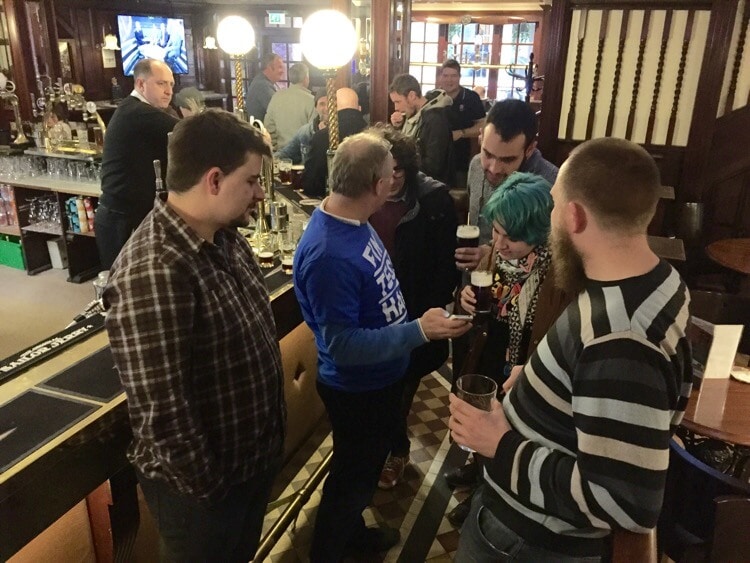 ---
Tea part 1
Pizza arrived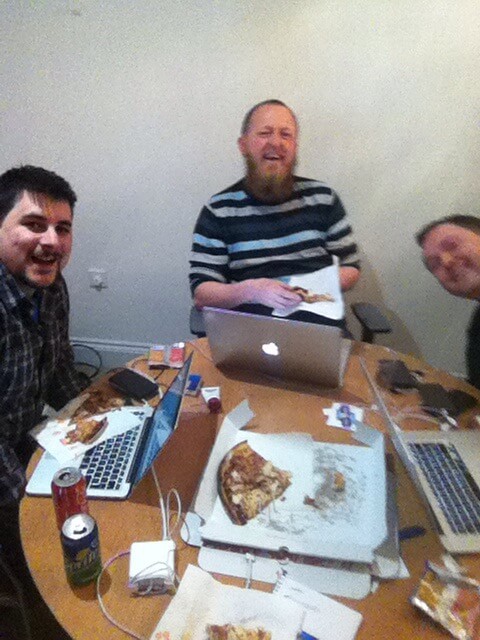 ---
Still at it… But might stop for a bit of sleep soon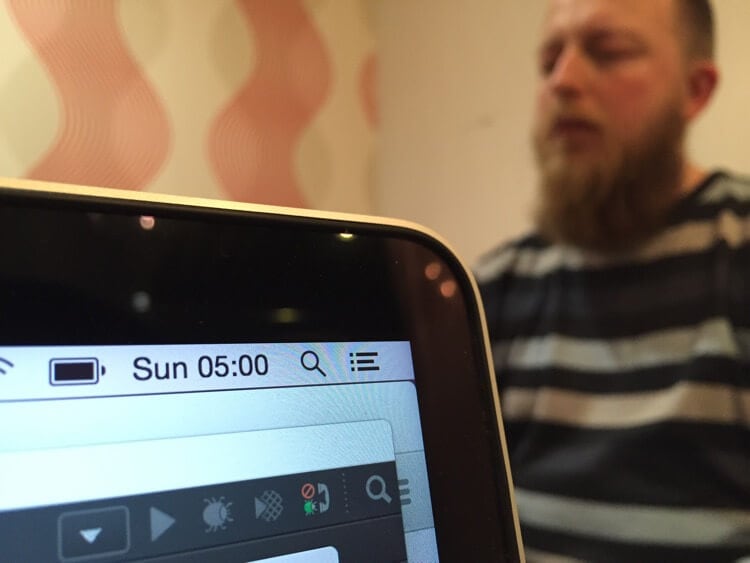 ---
No sleep for these boys
I finished at 12.30 went to bed, come in this morning and the night dwellers didn't go to bed!
They both look fresh, red bull and coffee I expect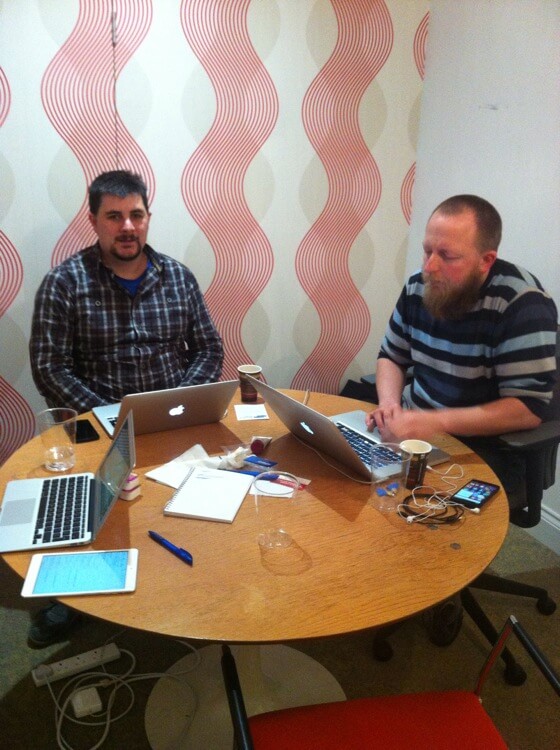 ---
GIVE.gg. Is live
We're live
Presentations start in 5 mins.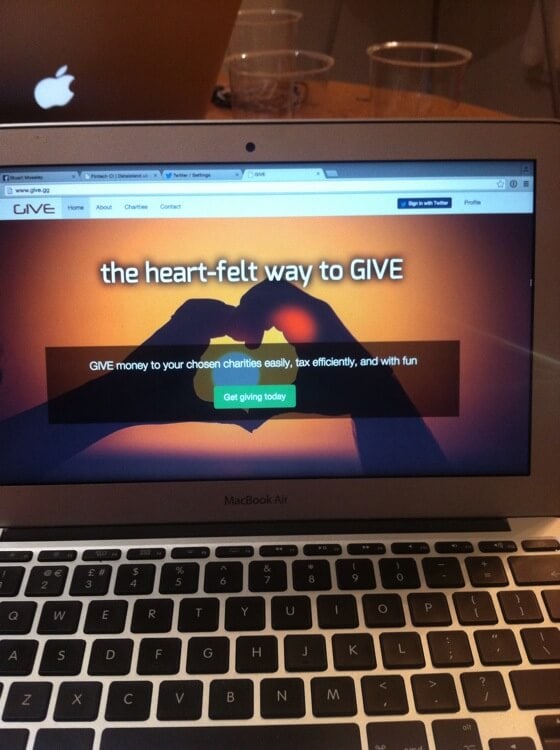 ---
Presentation time
Give.gg Is live,  done our presentation with a live system working.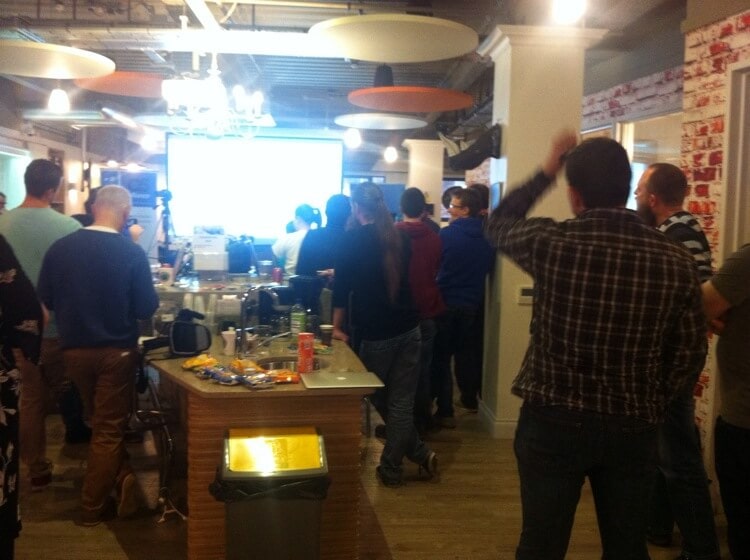 ---
Presentations in full swing
We are watching the presentations unfold. Some very unique ideas being shown. Nothing quite as good as GIVE though… We might be a little biased of course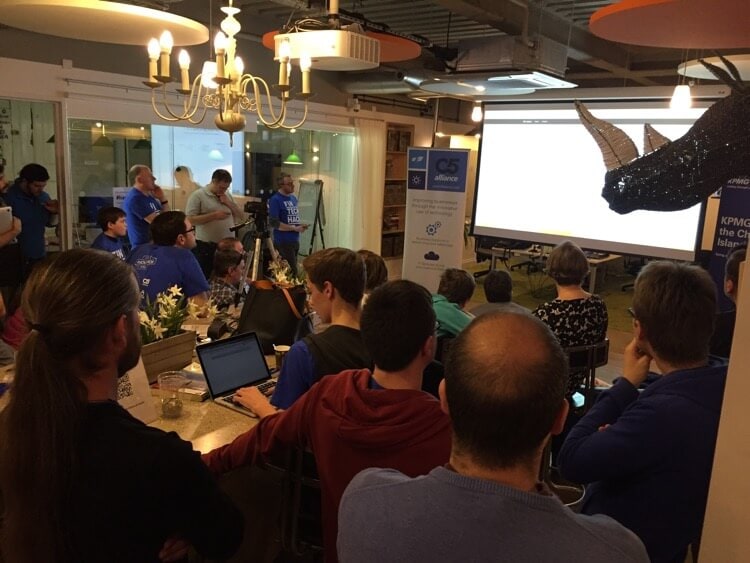 ---
Getting back to Guernsey
Other than Ian, team Guernsey is arriving back home after an epic weekend of code, pizza and very little sleep. See you again next time.